Paradise Island

This article is actively being worked on by Maxforce99. Expect more content to be added in the future.
Maps | Dungeons | Familiar Farm | NPC's | Parties | PvP | Guilds | Raids | Bestiary | World Bosses
How to enter Paradise Island

[

edit

|

edit source

]
NPC Fizz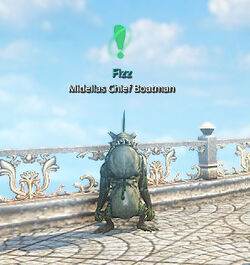 Location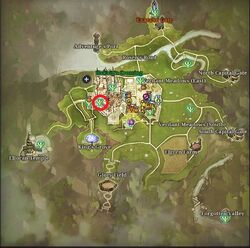 In order to enter Paradise Island, you must first obtain a Paradise Island Fishery Entry Pass. The Paradise Island Fishery Entry Pass is obtained from the daily quest that NPC Fizz gives. NPC Fizz can found near Titan's Platform.
To complete the quest, you must have 10

Flowerhorn fishes in your inventory. At the following fisheries, Divinity Shore Fishery in Hakanas Highlands Coral Fishery in Sea of Hakanas, Philosopher's Coast Fishery in Cloying Wastes, Elgaden Fishery in Ellora Sanctuary you will find NPC Noel who will give you a one time only quest that will give you 10 Flowerhorn fishes. You can also catch the Flowerhorn fishes by fishing aswell.
Paradise Island is a solo dungeon area, you will have a 15 minutes time limit to fish in the area. Riders must be level 40 or above to enter Paradise Islands. You can enter Paradise Islands a maximum of 2 times per a day. Only manual fishing is permitted.
Once your time is up, you will be transported back to Titan's Platform.
You can fish up various boxes and if you are really lucky, you may catch a Radan the Forbidden or a Sharun the Forbidden.
List of items that can be obtained fishing at Paradise Island:
Important Game Information | Social Media | Game Events | Quests | Cash Shop | Character | World | Guide Portal | Gameplay